Uniquely Nectar
We are world-class terminal operators, cargo handling specialist and port services providers with global reach. 
This year marks a very special year for Nectar Group as we proudly celebrate our 50th anniversary.  Nectar's journey started in 1972, providing ship agency and broking services, prior to revolutionising the handling of dry bulk commodities with our first mobile bagging systems. Discover who we are, our expert team, accolades and history. 
Nuestros productos y servicios líderes en el mercado transforman las cadenas de suministro
Combinando una flota avanzada y flexible de equipos de manipulación a granel con personal de campo técnicamente capacitado, bien entrenado y experimentado, Nectar ofrece niveles excepcionales de servicios a medida y de valor agregado a su diversa base de clientes en todo el mundo.
Nuestra visión
Global recognition as a world-class terminal operator, cargo handling specialist and port services provider.
El crecimiento ético y equitativo del comercio
Nos esforzaremos por contribuir al crecimiento ético y equitativo del comercio mediante la creación de una organización y cultura en la que las personas "piensen y planifiquen globalmente, pero actúen localmente." Mantendremos un alto nivel de apreciación de todas las culturas y nos comprometemos a contribuir al desarrollo de mercados y comunidades en las que operamos.
Servicio de clase mundial
Proporcionar servicios confiables y competitivos con el objetivo de maximizar la satisfacción del cliente y proporcionar un servicio de clase mundial.
Las expectativas del cliente
Maximice la satisfacción del cliente entendiendo las necesidades del cliente y superando consistentemente las expectativas del cliente.
Entorno de trabajo
Desarrollar un entorno de trabajo equitativo, diverso y gratificante que fomente el trabajo en equipo y aliente a los empleados a desarrollarse y tener éxito.
Consejo de administración
You can rely on us to consistently deliver to the highest standard. Supported by senior management team, our dedicated local team of experts will work closely with you in a transparent and collaborative way throughout your project and beyond.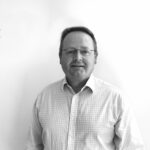 Director de desarrollo comercial y comercial
Guy joined the Group in 2003 and is responsible for…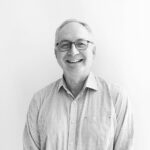 Director técnico y operacional
With over 38 years' experience in the shipping and maritime…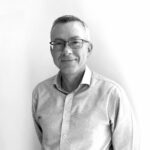 Director General
Chris joined the Group in 1999 originally as Financial Director…
Our Executive Commitee
Our Committee is passionate about anticipating the Group's future needs and developing our Nectar mission and vision.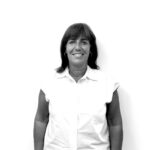 Chief HR Officer
Nikki se unió a Nectar en 2011, originalmente como parte del....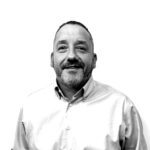 Director de Operaciones
Glyn has recently been appointed Chief Operations Officer for the…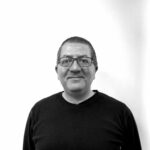 Director de Finanzas
Jean-Paul se convirtió en miembro de la Association of Certified Chartered....
Our Senior Management Team
We pride ourselves on our outstanding H&S record, project management and terminal capabilities.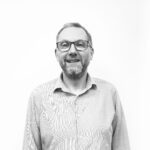 Group Engineering & Operations Manager
Nectar Group is pleased to announce Nick Lennon as the…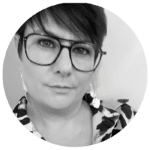 World Wide Bagging (WWB) General Manager
We are pleased to announce that Andrea Hemming has been…
We are dedicated to our People
Frequently at the forefront of innovation and performance, Nectar has been honoured with several awards in recognition of our contribution to the industry and to its dedicated employees.
Nectar Group have been awarded Silver accreditation against the Investors in People Standard, demonstrating their commitment to realising the potential of their people.
Los inversionistas en las personas son el estándar internacional para la gestión de personas, definiendo lo que se necesita para liderar, apoyar y gestionar eficazmente a las personas para lograr resultados sostenibles. La base de la norma es el marco inversores en personas, que refleja las últimas tendencias en el lugar de trabajo, las habilidades esenciales y las estructuras efectivas necesarias para rendir más en cualquier industria. Al trabajar con clientes de todo el mundo, Investors in People permite a las organizaciones Comparar con los mejores del negocio a escala internacional.
Paul Devoy, jefe de inversionistas en la gente, dijo: "nos gustaría felicitar a Nectar Group Ltd, la acreditación de inversionistas en personas es el signo de un gran empleador, y una organización comprometida a lograr el éxito mediante la realización del potencial de su gente. El néctar debe estar muy orgulloso de su logro. "
"Many congratulations to the whole team! There is no better time to thank you for your contribution and dedication as an employee of Nectar Group and we hope you are as pleased with this result as we are."
Managing Director - Christopher Boughton
Revista internacional a granel – los prestigiosos premios IBJ se celebran anualmente y las empresas de honor que han proporcionado una notable contribución a la industria de manejo a granel seco.
En los últimos años, Nectar Group ha recibido cuatro premios por separado de la IBJ. Reconociendo nuestras notables contribuciones a la industria que van desde la mejora de la eficiencia producida por nuestro concepto de bagging móvil, y el excepcional alto nivel de operaciones de la terminal de carbón proporcionadas por Nectar supervisa en África Oriental.
2016 – mejor puerto seco a granel
2013 – especialista a granel puerto seco a granel o terminal
2012 – mejor sistema de carga/descarga de buques
2010 – premios de excelencia en logística a granel
En 2014 el grupo alcanzó un impresionante 12º lugar en el Reino Unido ' Profit Track 100 ' colocándolo en las 10 mejores empresas de crecimiento en el Reino Unido.
EST. 1972
Historia
Half a century in business is a great source of pride and accomplishment; and it is the dedication and motivation of our international team that has been the catalyst to make this happen. We proudly mark this milestone with our new Nectar Group slogan 'Celebrating the Past, Inspiring the future'. Discover our remarkable journey through the decades...
Nectar's journey started in 1972, providing ship agency and broking services, prior to revolutionising the handling of dry bulk commodities with our first mobile bagging systems.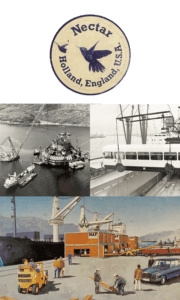 Nectar arranged and managed numerous specialist projects including the delivery of 1,000 railway carriages from UK to Africa. As well as delivering oil platform components to the North Sea, increasing the handling of cargoes in East Africa.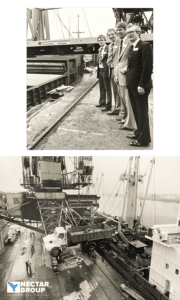 Throughout the 1980s Nectar developed a unique mobile
bagging system that went on to provide huge savings for clients.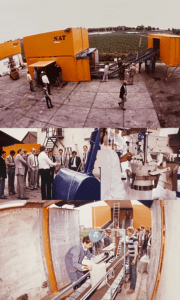 During the 1990s the Group worked closely with Aid agencies such as WFP and USAID providing quayside operations around the world. Established a permanent presence in Mozambique handling bulk cargoes. The 90s saw the launch of second-generation machines COMPAC 140TM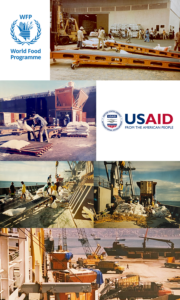 Nectar estableció una presencia permanente en muchos lugares, incluyendo Irak, África occidental y Cuba.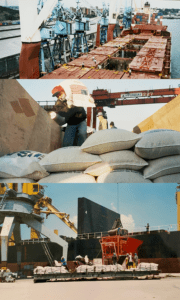 Nectar creates new operations in Beira 'Nectar Coal Handling Mozambique'. 2015 saw Nectar manage QE II terminal in Freetown, Sierra Leone.  Providing significant investments and successfully improving operational capability of the port.  Nectar develops NSBT – Nectar Sierra Leone Bulk Terminals. Additionally, a new joint venture is established between Seasia Logistics Philippines Inc. and Nectar, creating a new multipurpose terminal in Bataan, Manila Bay in 2016.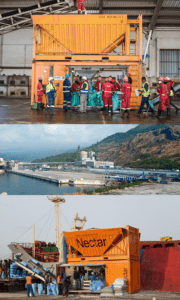 Today, Nectar handles over 10 Million tons per annum across a range of services in multiple regions and is one of the fastest growing UK companies. This year marks a very special year for Nectar Group as we proudly celebrate our 50th anniversary.
Thank you to everyone who helped us to get to where we are today, and to those who are and will be part of our future.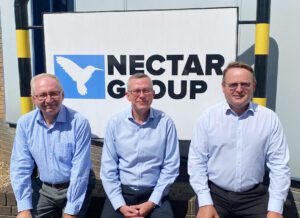 World's First Mobile Baggin System - MOPACK™
A principios de la década de 1980, Nectar revolucionó la industria de manipulación de productos a granel en el desarrollo de puertos en todo el mundo cuando inventó y lanzó el primer sistema de embolsado móvil del mundo.
La primera generación de equipo de embolsado móvil Nectar llamado MOPACK™, transformó cómo se manejaban las cargas en los países en desarrollo. El concepto de embolsado móvil era un concepto totalmente nuevo ya que el equipo de ensacado estaba especialmente diseñado para trabajar junto a la embarcación en el muelle. Esto mejoró la descarga y distribución de cargas masivas en los puertos donde las instalaciones no estaban disponibles y abrió el mercado para apoyar los envíos a granel rentables.
Over its 50 year history of delivering high class professional bulk handling services and solutions to clients, Nectar has developed important strategic relationships and specialist knowledge of port infrastructure across the world, enabling the Group to gain early insights into projects and capitalise on a diverse range of opportunities as and when they arise.
In 1996, the second generation machine COMPAC 140™ was tested in the market and launched successfully. The updated Compac 140™ contained the state of the art bagging technology for a faster and more accurate bagging system whilst maintaining the mobile aspect of the previous model as the machine is contained within the confines of an ISO standard 20' Container. The Group's latest machine range is an evolution of the COMPAC 140™. Over the past 5 years, constant product development and innovation has seen the introduction of no less than 10 different configurations, ranging from mobile warehouse bagging machines through to mobile quayside machines that are designed for a variety of bag sizes.
Nectar has come a long way over the last 50 years through a process of client, commodity, and geographical diversification, as well as expanding our service capabilities. We have developed numerous long-term strategic relationships and a specialist knowledge of ports across the world, allowing us to excel and capitalise on a diverse range of opportunities as they arise.
Staying true to our heritage, Nectar Group is looking toward a strong and sustainable future, reimagining the possibilities ahead as we continue to build lasting relationships for many years to come.  We are pleased to be celebrating our past, as we mark 50 strong years.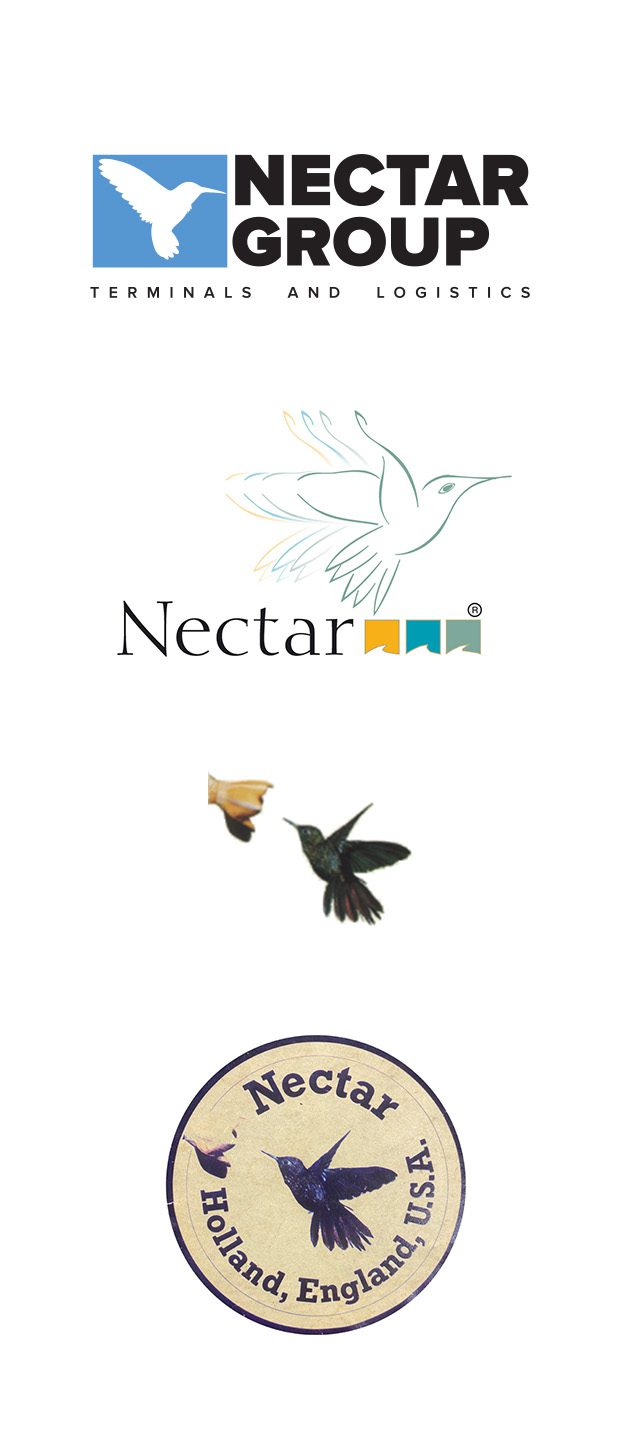 Nuestra marca-¿por qué el colibrí
El logotipo de Hummingbird ha aparecido como logotipo de Nectar durante más de 4 décadas.
Los colibríes están entre los más pequeños de las aves, algunos de ellos tienen solo tres pulgadas de alto y pesan lo mismo que un centavo. Tienen poco control de su entorno, pero tienen la capacidad de responder a los cambios que lo hacen capaz de sobrevivir en los entornos más desafiantes.
Capaz de realizar hazañas aéreas intrincadas a diferencia de cualquier otro pájaro, el colibrí puede flotar en el aire, pivotar sobre un eje, volar hacia los lados, e incluso volar boca abajo, así como volar hacia atrás. Un colibrí almacena energía para viajes largos y ralentiza sus frecuencias cardíacas y respiratorias para acomodar viajes largos. Siempre debe prepararse y seguir siendo capaz de actuar a medida que viaja.
Los colibríes son extremadamente ingeniosos. Migran en el invierno, volando hasta Alaska hasta México. A menudo los vientos o el clima severo pueden soplarlos fuera de curso debido a su pequeño tamaño, pero debido a su flexibilidad y determinación tienen la capacidad de navegar cuidadosamente los patrones meteorológicos para permanecer en su camino. Al igual que el colibrí único, Nectar responde rápidamente, mostrando flexibilidad y determinación, respondiendo a los cambios y sobreviviendo en los ambientes más desafiantes.
Discover our Journey
Read more about our unique Nectar history, heritage, progress and plans for the future; as we proudly celebrate 50 strong years.