Inspiring our Future
This year marks a very special year for Nectar Group as we proudly celebrate our 50th anniversary.
Nectar's journey started in 1972, providing ship agency and broking services, prior to revolutionising the handling of dry bulk commodities with our first mobile bagging systems.
Let's celebrate this journey together.
Nectar Group 50th Anniversary – Message From Our Directors
Nectar Group celebrates its 50th Anniversary and looks toward a future of endless possibilities.
Since our first inaugural bagging operation in Assab, Ethiopia in 1982, the Group now handles over 10 million tonnes of cargo each year, proudly working in 156 global locations in 75 diverse countries.
Half a century in business is a great source of pride and accomplishment; and it is the dedication and motivation of our international team that has been the catalyst to make this happen.
We proudly mark this milestone with our new Nectar Group slogan 'Celebrating the Past, Inspiring the future'.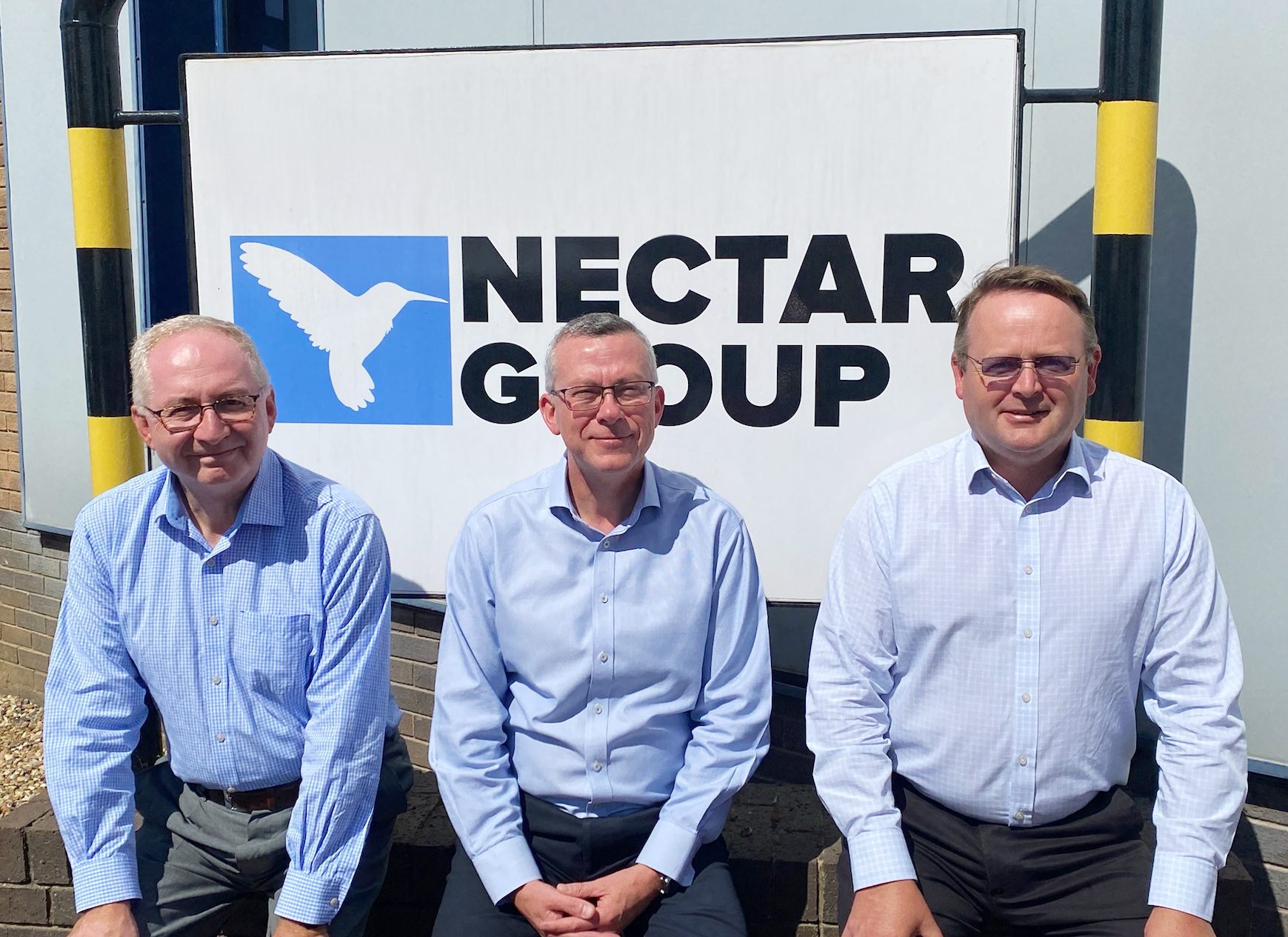 Along our remarkable journey, we continued to earn a worldwide reputation for safe, efficient, and cost-effective services as well as award-winning products that transformed supply chains. Over the past 12 years Nectar has expanded our portfolio of activities to become a leading international terminal operator and cargo handling specialist with an excellent standing and recognition within the industry for performance and reliability.
The Founder & Chairman of Nectar Group - Gerard Nederpel - was asked back in 1990, what is the secret to running a successful company?
"The secret of our success? I don't think there are any secrets, it is a matter of having excellent equipment, a totally dedicated and inspired management, and skilled technical people. Thereafter, we pay a tremendous amount of attention to the smallest detail."
We are proud to continuously drive sustainable industry growth in numerous locations around the world, together with being one of the UK's fastest growing companies. These milestones would not be possible without the continued support of our people and partners across the globe.
It's about our People & Partnerships
The success of Nectar Group has been achieved through the hard work and commitment of our diverse, multi-cultural and multi-national workforce. Their focus on delivering customer satisfaction through providing high quality services has led us to form long lasting relationships with clients all over the world based on trust and mutual respect.
"Innovation, dedication, unique, hard-working, family, people, diverse, international, friendly, loyal, commitment, and independent. These are all words that come to mind when we talk about Nectar. It is our people that make the company."
Chris, Guy & Han - Directors 2022
To our valued customers: Thank you for trusting us for many years and making us international leaders in our industry. We are honoured to have your trust, collaboration, and partnerships. Our teams work tirelessly in all our diverse locations to serve your needs and contribute positively to your local communities.
To our over 400 global employees: We are grateful for the opportunity to work with talented, dedicated, and passionate people every day. Your commitment to put our customers first and to live our corporate values have been integral to Nectar Group's progress, ethos, and continued success. Thank you for inspiring us.
To our partners: To be in business for 50 years, we recognise the importance of establishing collaborative partnerships that bring extraordinary value to both Nectar Group and our customers. We thank our partners for their commitment, expertise, and skills in helping us to have served in over 156 locations across 75 countries around the world.
Shaping the Future
Nectar has come a long way over the last 50 years through a process of client, commodity, and geographical diversification, as well as expanding our service capabilities. We have developed numerous long-term strategic relationships and a specialist knowledge of ports across the world, allowing us to excel and capitalise on a diverse range of opportunities as they arise.
The Company has a clear strategy to expand long-term added value terminal management, equipment maintenance and logistics services whilst continuing to develop mobile bagging services, which often provides the entry point to offering additional services. It is through Nectar's record of making investments in sizeable port infrastructure projects, that allows us to be well placed to continue our growth as we look forward to the next 50 years!
We are creating new services, transforming our operations, developing innovative products, improving customer experience, and continuing to deliver cost-effective solutions to our customers and the communities touched by our actions.
Uniquely Nectar
Nectar is a unique company that has always been innovative, diverse, and inclusive. There are three main reasons as to why the business has succeeded often in very challenging locations and conditions and these are:
its People (both in the UK head office and in the various locations around the world),
its Equipment (from concept through to design, maintenance, logistics and long-term aftercare) and
its Customers and Partners (who have supported the business throughout the last 50 years).
The Group has evolved from the early days when 'mobile bagging' was just a concept with prototype machines designed in the town of Numansdorp, Netherlands… to today, where we handle over 10 million tonnes of cargo per year through our various terminals and fleet of bagging equipment.
As characteristic of all journeys, it is not always an easy one. It takes passion, dedication, fortitude, boldness, collaborations, and perseverance. We began our enterprise by offering an innovative solution to an industry problem by way of ship to shore bagging in ports. From one single location, we have transformed to become a world class terminal operator, cargo handling specialist and port services provider in the niche markets we continue to serve today.
Staying true to our heritage, Nectar Group is looking toward a strong and sustainable future, reimagining the possibilities ahead as we continue to build lasting relationships for many years to come. Thank you to everyone who helped us to get to where we are today, and to those who are and will be part of our future.
Nectar Group 2022
Driven by Innovation. Supported by our Strong Team.
1 Ashton Gate, Ashton Rd.
Harold Hill, Romford
Essex. RM3 8UF
commercialteam@nectar.co.uk
Job Opportunities: HR@nectar.co.uk
+44 (0)1708 386555
* indicates a required field