We are Nectar Group
For over 40 years, Nectar Group has been an international market leading provider of innovative and cost effective solutions for the handling of bulk commodities on a truly global basis.
Our market leading products and services transform supply chains
Combining an advanced and flexible fleet of bulk handling equipment with technically skilled, well trained and experienced field personnel, Nectar delivers exceptional levels of bespoke and value added services to its diverse worldwide customer base.
Our Vision
Global recognition as a world-class terminal operator, cargo handling specialist and port services provider.
World-Class Service
Provide reliable, cost-competitive services with the goal of maximizing customer satisfaction and providing a world-class service.
Customer Expectations
Maximize customer satisfaction by understanding customer needs and consistently exceeding customer expectations.
Work Environment
Develop an equitable, diverse and rewarding work environment that fosters teamwork and encourages employees to develop and be successful.
Ethical and Fair Growth of Trade
We will endeavour to contribute to the ethical and fair growth of trade by creating an organization and culture wherein people "think and plan globally, but act locally." We will maintain a high level of appreciation of all cultures and are committed to contribute to the development of markets and communities in which we operate.
Ethical and Fair Growth of Trade
We will endeavour to contribute to the ethical and fair growth of trade by creating an organization and culture wherein people "think and plan globally, but act locally." We will maintain a high level of appreciation of all cultures and are committed to contribute to the development of markets and communities in which we operate.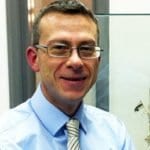 Managing Director
Christopher joined the Group in 1999 originally as Financial Director…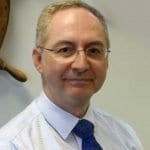 Operational & Technical Director
Han joined the Group in 1999 and his main responsibilities…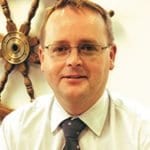 Commercial & Business Development Director
Guy joined the Group in 2003 and his main responsibilities…
Business Development Director
Christopher has over 18 years' experience in the logistics field…
View Staff Profile »
Most recently Nectar has won the following accolades:
Frequently at the forefront of innovation and performance, Nectar has been honored with several awards in recognition of our contribution to the industry and to its personnel.
In 2018, Nectar Group Ltd have been awarded Silver accreditation against the Investors in People Standard, demonstrating their commitment to realising the potential of their people.
Investors in People is the international standard for people management, defining what it takes to lead, support and manage people effectively to achieve sustainable results. Underpinning the Standard is the Investors in People framework, reflecting the latest workplace trends, essential skills and effective structures required to outperform in any industry. Working with clients across the globe, Investors in People enables organisations to benchmark against the best in the business on an international scale.
Paul Devoy, Head of Investors in People, said: "We'd like to congratulate Nectar Group Ltd, Investors in People accreditation is the sign of a great employer, and an organisation committed to achieving success by realising the potential of their people. Nectar  should be extremely proud of their achievement."
Commenting on the award, Managing Director, Mr Christopher Boughton , said: Many Congratulations to the whole team.!There is no better time to thank you for your contribution and dedication as an employee of Nectar Group Ltd and we hope you are as pleased with this result as we are!
International Bulk Journal – The prestigious IBJ awards are held yearly and honour companies that have provided a noticeable contribution to the Dry Bulk Handling industry.
In recent years, Nectar Group has received four separate awards from the IBJ. Recognising our notable contributions to the industry which range from the improved efficiency produced by our Mobile Bagging concept, and the exceptional high standard of Coal Terminal Operations provided by Nectar oversees in East Africa.
2016 – Best Dry Bulk Port
2013 – Bulk Specialist Dry Bulk Port or Terminal
2012 – Best Ship Loading/Unloading System
2010 – Bulk Logistics Excellence Awards
In 2014 the Group achieved an impressive 12th place in the United Kingdom's 'Profit Track 100' placing it in the top 10 growth companies in the UK.
Nectar was established to manage Shipping Projects and coaster operations in the UK. 
Nectar arranged and managed many specialist projects including the delivery of 1,000 railway carriages from UK to Africa. Nectar delivered oil platform components to the North Sea and increased its handling of cargoes in East Africa.
Throughout the 1980s
Nectar developed
a unique mobile
bagging system that
went on to provide
huge savings for
clients.
During the 1990s the Group worked closely with Aid agencies such as WFP and USAID providing quayside operations around the world.
Established a permanent presence in Mozambique handling bulk cargoes.
Nectar established a permanent presence in many locations including Iraq, West Africa and Cuba.
Today Nectar handles over 10 Million tons per annum across a range of services in multiple regions and is one of the fastest growing UK companies.. 
Nectar was established in 1972
In the early 1980s, Nectar revolutionised the bulk commodities handling industry at developing ports around the world when it invented and launched the world's first mobile bagging system.
The first generation of Nectar mobile bagging equipment named the MOPACK™, transformed how cargoes were handled in developing countries. The mobile bagging concept was a totally new concept as the bagging equipment was especially designed to work alongside the vessel on the quayside. This improved the discharge and distribution of bulk cargoes in ports where facilities were not available and opened up the market to support cost efficient bulk shipments.
Over its 40 year history of delivering high class professional bulk handling services and solutions to clients, Nectar has developed important strategic relationships and specialist knowledge of port infrastructure across the world, enabling the Group to gain early insights into projects and capitalise on a diverse range of opportunities as and when they arise.
In 1996, the second generation machine COMPAC 140™ was tested in the market and launched successfully. The updated Compac 140™ contained the state of the art bagging technology for a faster and more accurate bagging system whilst maintaining the mobile aspect of the previous model as the machine is contained within the confines of an ISO standard 20' Container. The Groups latest machine range is an evolution of the COMPAC 140™. Over the past 5 years constant product development and innovation has seen the introduction of no less than 10 different configurations, ranging from mobile warehouse bagging machines through to mobile quayside machines that are designed for a variety of bag sizes.
Our Brand - Why the Hummingbird
The Hummingbird logo has featured as Nectar's Logo for over 4 decades.
Hummingbirds are among the smallest of birds some being only three inches tall and weighing the same as a penny. They have little control of their surroundings but have the capability to respond to changes making it able to survive in the most challenging of environments.
Able to perform intricate aerial feats unlike any other bird, the hummingbird can hover in mid-air, pivot on an axis, fly sideways, and even fly upside down as well as flying backwards. A hummingbird stores up energy for long trips and slows its heart and breathing rates to accommodate long journeys. It must always prepare itself and remain capable of performing as it travels.
Hummingbirds are extremely resourceful. They migrate in the winter, flying as far as Alaska to Mexico. Often winds or severe weather can blow them off course due to their small size but due to their flexibility and determination they have the capability to carefully navigate weather patterns to stay on their path. Like the unique hummingbird, Nectar responds quickly, showing flexibility and determination, responding to changes and surviving in the most challenging of environments.