Cyclone Idai Crisis Relief Appeal Update – Rehabilitation of Escola Primaria Completa do Macuti – Macuti Primary School
Rehabilitation of a primary school in Beira
Following the widespread and immense damage and destruction caused by Cyclone Idai we have spent some time searching for a suitable project to allocate the funds collected by Nectar from our many very generous donors. Now that a degree of normality has returned to Beira and the surrounding areas, it is clear that it is the community buildings which are most in need of external support.
As a general principle, Nectar believes it is a good approach to help children and young people in the locations in which we operate, and if possible to support them with their education.
We have therefore approached some schools in the local area, and have now identified the "Escola Primaria Completa do Macuti" ‐ Macuti Primary School as being a suitable and very worthwhile project for us to support.
There are 2 parts to the school. The younger age children are taught at the main, older site of the school.
From the front, things look fine.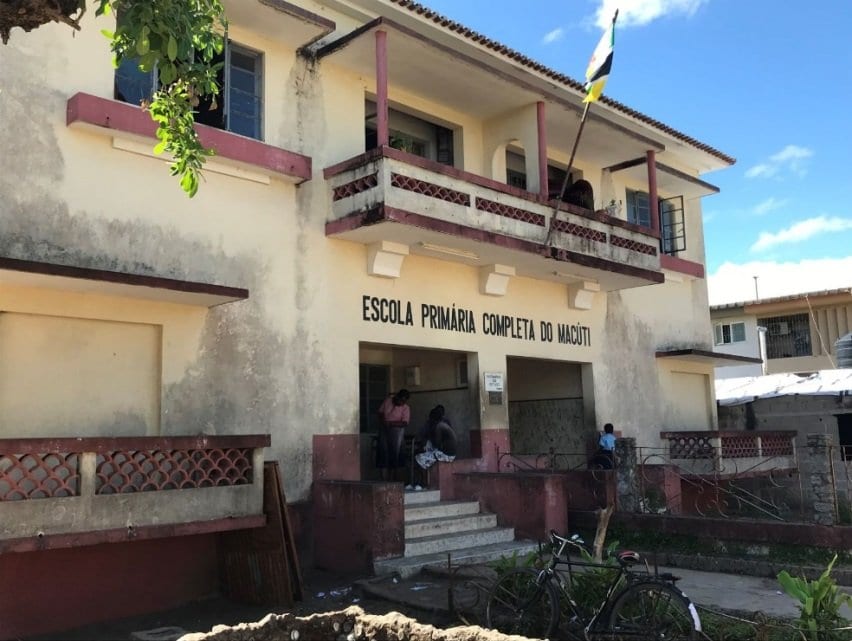 But at the rear and to the side of the building, we find 2 very common sights in Beira since the Cyclone: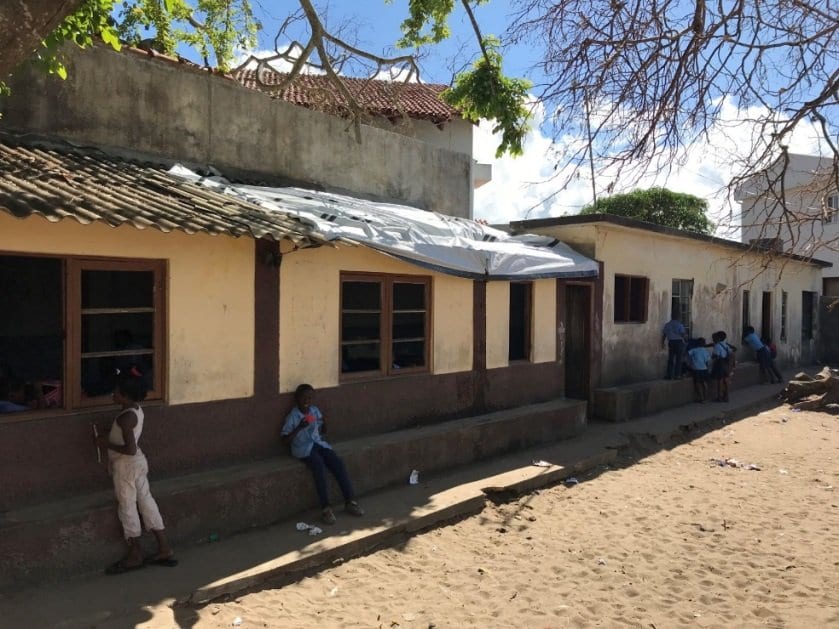 The main building itself has also sustained damage and has a number of holes in the roof which need to be repaired.
The older children are taught at a second, satellite building which was built only a few years ago.
There are 3 separate classrooms at this building, and it definitely falls into the 2nd category – classrooms without a roof.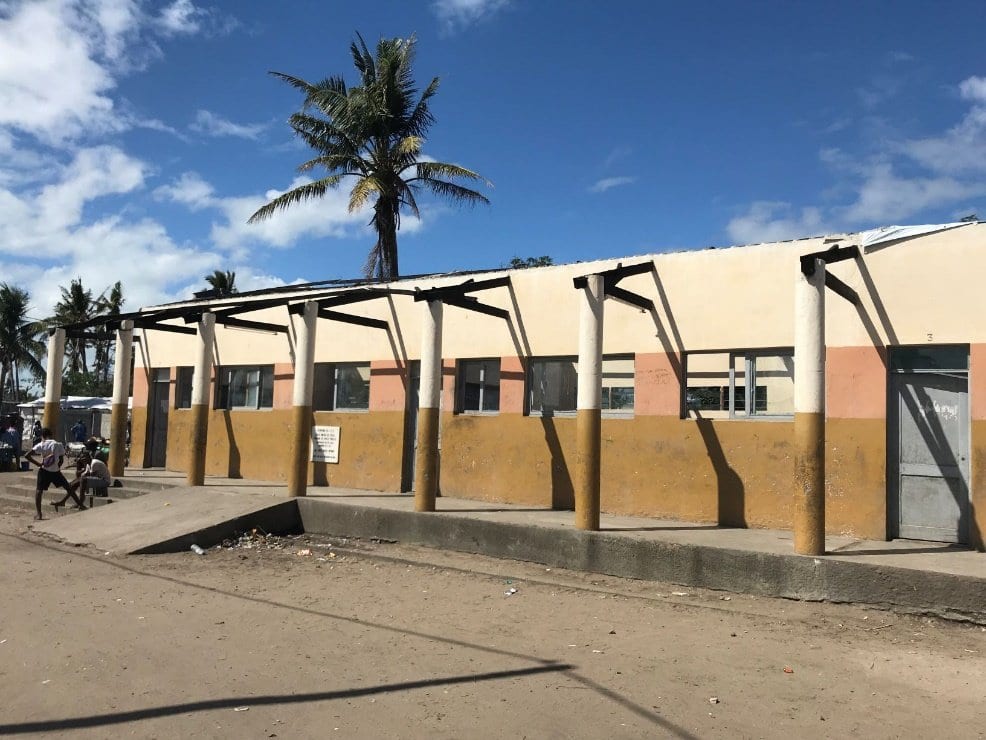 As you can see the whole roof has gone, completely. All of the windows have been broken, and there is some other damage to the structure of the building.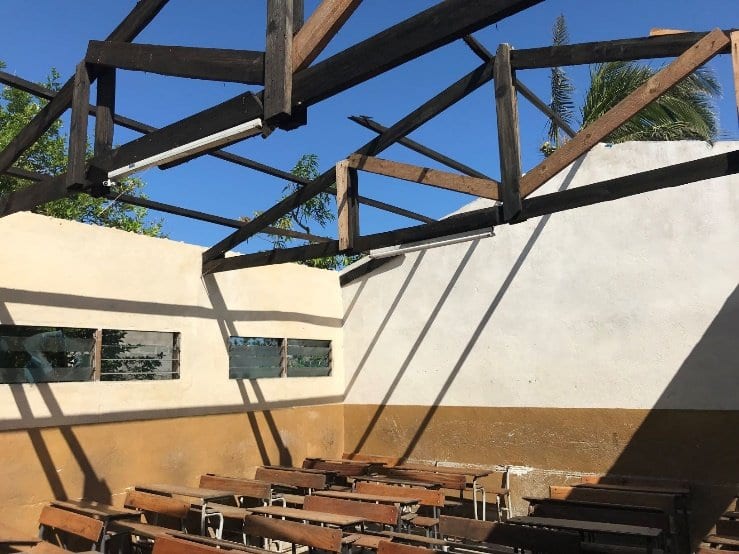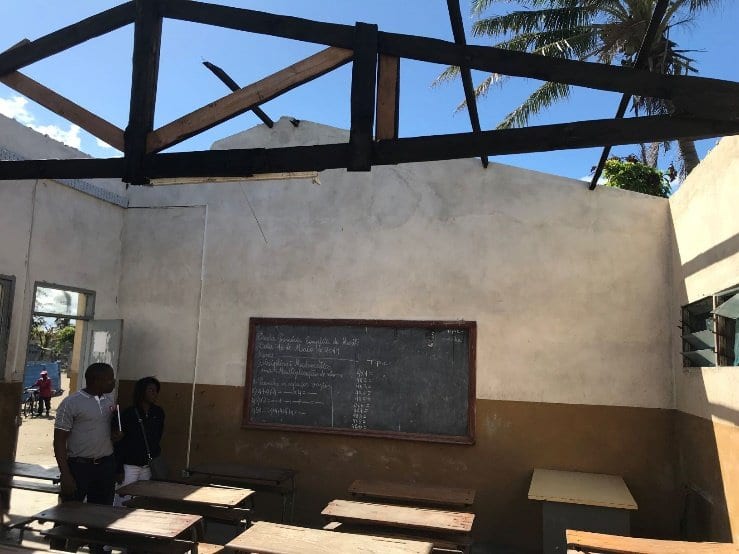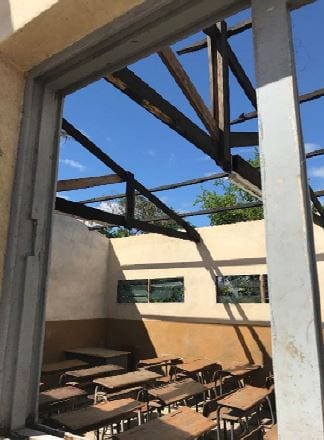 At present the children who normally go to school at this building are not receiving any teaching, so the Cyclone is having an immediate direct adverse impact on their education and development.
We have teamed up with a locally based Non Governmental Organisation called Associacao Sacatucua whose objective is to help young people including orphans and other vulnerable children.
AS have previous experience of managing similar projects together with donating organisations such as Save The Children, the European Union and the German Embassy.
AS have put together a budgeted plan for completion of the repairs which should take around 3 months to complete.
We will also be providing some kits of school materials such as notebooks, pens, pencils and rulers to around 100 orphaned and vulnerable children, and we may be able to provide the school with some additional teaching materials depending on the final cost of the repair works.
We will provide an update on the progress of the works and of course advise everyone when the project is completed.
This project would not be possible without the enormous generosity of our donors.
Your positive response to helping the people of Beira rebuild their lives and communities after the hugely destructive effects of Cyclone Idai has been quite remarkable.
We are sincerely grateful to all of you.
Christopher Boughton | Director