Latest News from NSBT
Nectar Group is pleased to share progress from the berth expansion programme at Nectar Sierra Leone Bulk Terminal (NSBT) in partnership with Eiffage Génie Civil and Beckett Rankine. Following the efficient completion of dredging and reclamation works, as of May of this year, capping beam installation has commenced with the soil improvement and mobilisation underway. Followed by the construction of the pavement to include a CBM sub-layer and a block paving top layer and the completion of the armour rock for the revetments.
The new 3rd berth at QEII terminal is a critical piece of infrastructure which will facilitate a larger-class of vessel size to call at the Freetown terminal, accommodating vessels of 225 meters and 13 meters draft.
NSBT is a subsidiary of Nectar Group Ltd, a specialist privately owned bulk handling and terminal operator. Nectar Group's history in Sierra Leone can be traced back to the 1980s and it has been operating the bulk and break-bulk terminal at the Port of Freetown since 2015, following a successful international tender. The past six years have seen substantial investments, improving the terminal's facilities and productivity to support Sierra Leone Port Authorities' desire to further progress the port.
The advanced construction programme is due for completion later this year. We extend our gratitude to our project partners for your continued support. Thank you to all involved.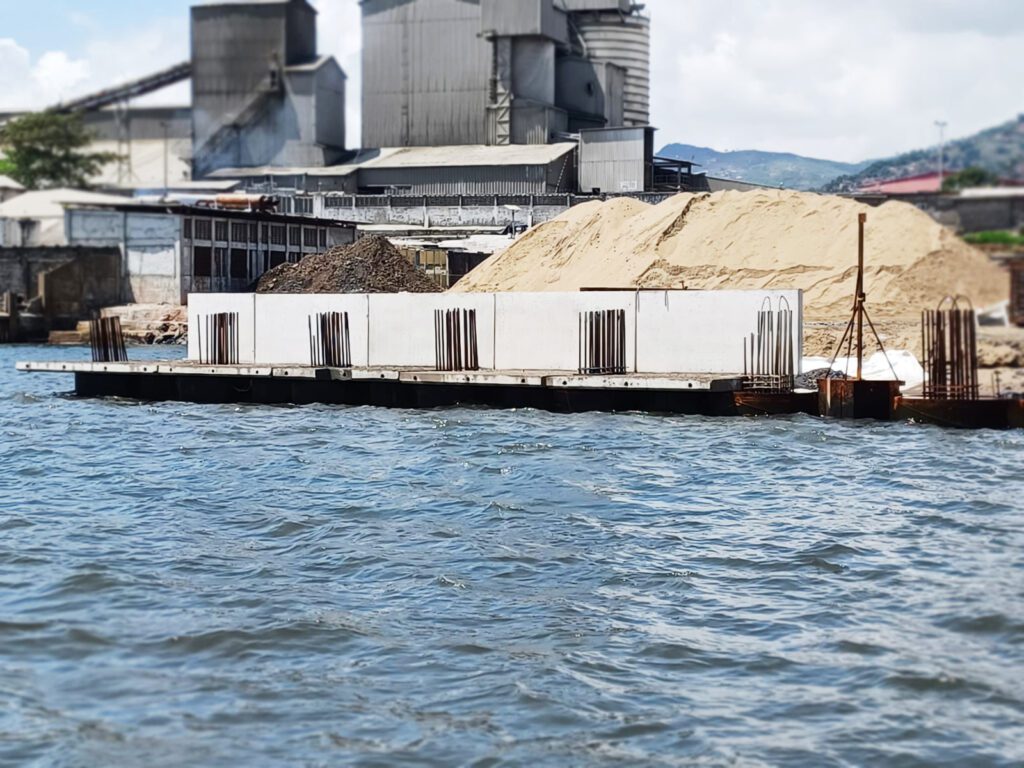 Discover more about Nectar Sierra Leone Bulk Terminal