A long-term customer has once again chosen Nectar Group to specify and procure port equipment to expand their growing fleet and cargo handling requirements. The client will shortly be taking delivery of 4 Radio Remote Control Grabs to be employed for ship-to-shore, ship-to-ship, and shore-to-ship operations. No matter what type of cargo handling requirements, these grabs offer 10cbm and 12cbm capabilities for all kinds of cargo with a precision pour.
Nectar offers a wide range of clamshell grabs for various applications and for materials of different weights, such as grains, gravel, fertilizers, wood chips, nickel ore, iron ore, pellets, and biomass. Radio Remote Control Grabs can be operated without power cables on cranes and enable the most efficient handling of bulk materials together with ship cranes and mobile harbour cranes.
Why Choose Radio Remote Control Grabs
No motor and pump
No cable and electric supply
No need to operate generators
'In air' opening by remote control
Zero shock opening system
Up to 400 hours of non-stop working
Up to 100 meters operating range with heavy duty remote controller
No complicated electrical system, no special cards
Less maintenance, easy to install and fit
Safe, reliable, and secure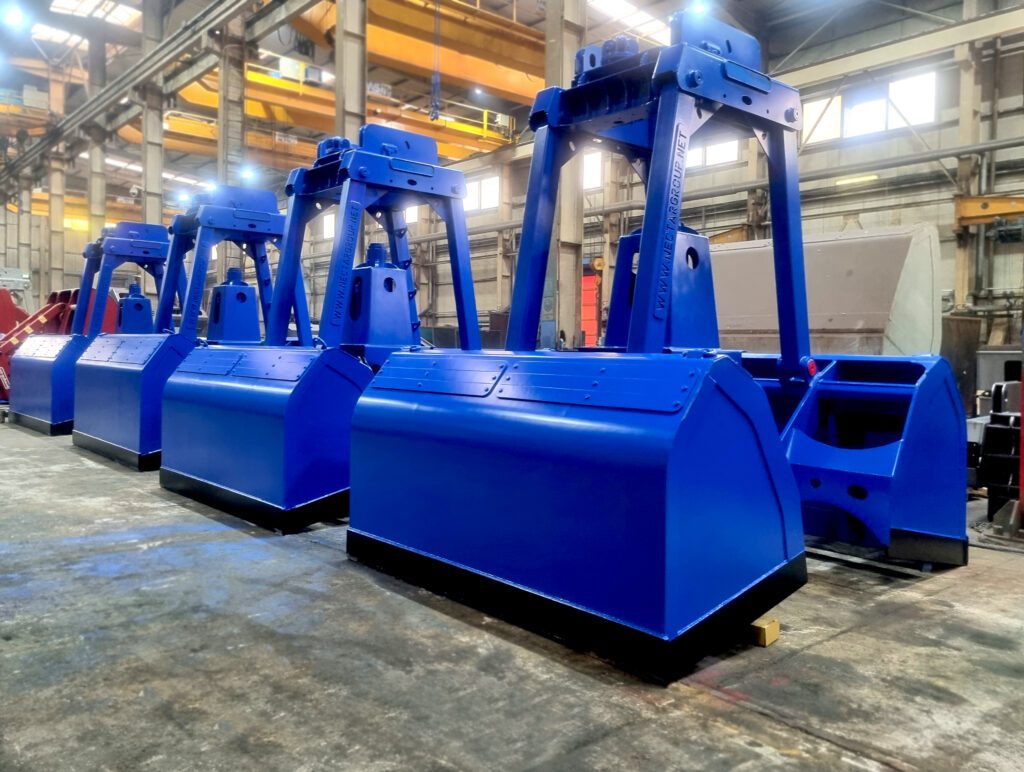 Nectar's Worldwide Bagging division continues to deliver state-of-the-art mobile bagging solutions and cargo handling equipment such as Bulk Hoppers, Conveyors, and Remote Release Grabs to our diversified global client base. Nectar Group is expanding its worldwide maintenance support programme for all bulk handling equipment, investing in new technologies, asset life cycle management, QHSE, and local training initiatives. We offer our clients unparalleled expertise in safely handling a wide range of sensitive agricultural materials, including high value combinable crops, fertiliser, feed, and supplements.
For more information. (+44) 1708 386555 or commercialteam@nectar.co.uk