Thank you for making this event possible!
Half a century in business is a great source of pride and accomplishment; and it is the dedication and motivation of our international team and partners that has been the catalyst to make this happen.
A few weeks ago, Nectar Mozambique and Nectar Coal Handling Mozambique jointly hosted celebrations to mark the occasion and warmly welcome employees, partners and clients. It was a pleasure to see so many great individuals, supporting us, building relationships, and enjoying the festivities. Thank you for mingling with us and we hope you enjoyed the good company.
To be in business for 50 years, we recognise the importance of establishing collaborative partnerships that bring extraordinary value to both Nectar Group and our customers. We thank our partners for their commitment, expertise, and skills in helping us to develop our capabilities in Mozambique as well as having served in over 156 locations across 75 countries around the world.
On behalf of Nectar Group, we extend a big thank you for making Nectar's 50th Anniversary Celebration Event in Mozambique a memorable success and we are incredibly grateful for your attendance and support.
Leader in delivering specialist global bulk handling solutions, worldwide terminal operations and logistics management.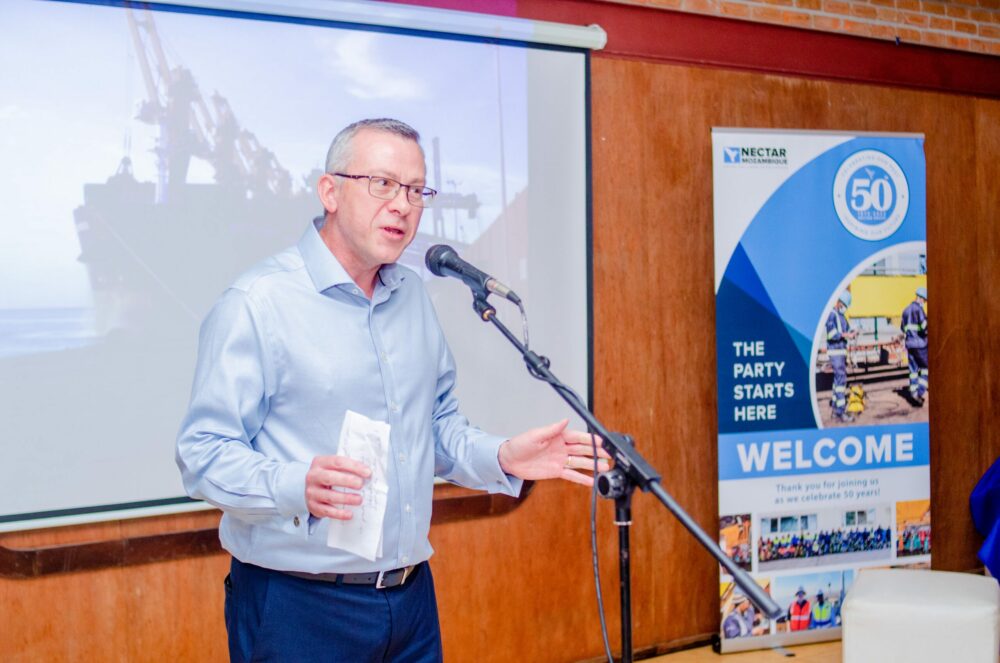 We look forward to seeing you again soon.
Visit our NEW 'Celebrating 50 Years' page as we proudly mark this milestone. Discover more about our interesting history as we look towards a future of endless possibilities.