Nectar Cargo Handling Belgium (NCHB) together with the Port of Oostende welcomed Martin Shearman CVO, the British Ambassador to Belgium to the port. Accompanied by the Gert Wauters, British Embassy Brussels – Senior Trade Adviser; the delegation toured the facilities and held general trade talks.
During the visit, opportunities, and prospects of collaboration between the port, trade links and UK companies were discussed, in addition to demonstrating the port's latest developments and achievements.
NCHB was pleased to showcase the terminals' capabilities as the only dedicated Stevedore in the port for handling Lift On/Lift Off (LoLo) operations, offering a comprehensive terminal service for handling all breakbulk, bulk, project cargo and container handling with dedicated local management.
Keynotes surrounding the port's decarbonisation initiatives were highlighted, including the new inland barge services which offers an alternative transport solution for inland cargo with a reduced carbon footprint.
The terminal is RTO and GLLP approved by the Belgian Customs, offering customer services for handling and storing non-EU goods for up to 90 days. Furthermore, a new 7,000m2 covered multi-functional warehouse facility will be operational later this year.
A productive visit opportunity to strength Belgo-British collaborations.
Read more about Nectar Cargo Handling Belgium Capabilities and Inland Barge Services.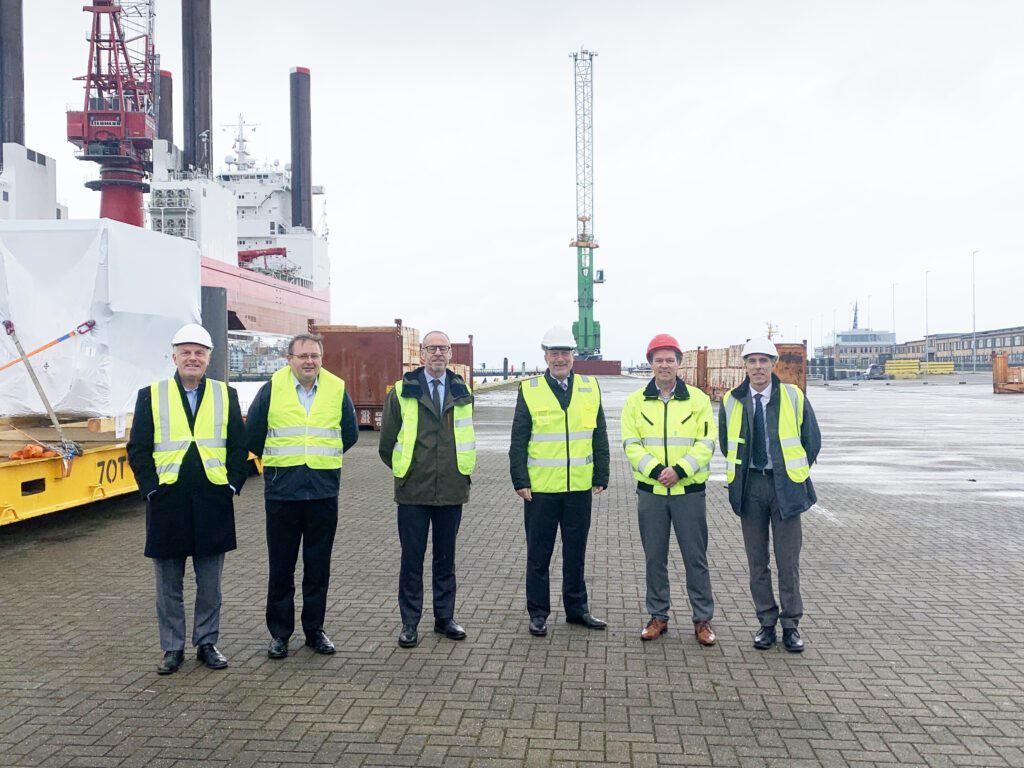 Nectar Cargo Handling Belgium Capabilities
For more information contact our teams on: commercialteam@nectar.co.uk. (+44) 1708 386555 (UK Head office)