NSBT is pleased to welcome Shaun Naidoo as GM.
Experienced operations specialist Shaun Naidoo, who has worked extensively in the port management, logistics, and supply chain industries, has been appointed Nectar Sierra Leone Bulk Terminal's new General Manager at NSBT in Freetown.
Nectar Group Managing Director Chris Boughton said Shaun would make a strong addition to the NSBT team.
"Shaun has over 20 years' experience across a range of industries internationally and, in particular, has extensive experience in general management and operations, as well as bulk handling, port management, warehousing, logistics, and supply chain,"

"The knowledge and experience Shaun brings will be hugely beneficial in driving the strategic direction of NSBT operations, particularly considering the investment that has been made in the construction of the additional berth. Shaun desire to develop people, build a team culture and work sustainably will enable NSBT to grow the terminals operations and customer service, whilst embracing the industry transitions to a low-emissions future and, as a port, we look to support new and renewable energy solutions as part of this journey."
Shaun will be responsible for the effective management of the NSBT Terminal in Freetown in line with responsibilities as set out under the concession agreement with the Sierra Leone Ports Authorities and in accordance with strategic objectives of Nectar Group.
Shaun commented he was excited about taking on the GM role at NSBT.
"The culture at the port, the environmental programmes and social initiatives demonstrates the organisation is very integrated into the community, and they play a vital economic and supply chain role for the region, Sierra Leone and West Africa."
Shaun is looking forward to working with the team and continuing to develop NSBT into a world-class service provider for bulk and break-bulk operations.
Nectar Group and Nectar Sierra Leone Bulk Terminal are pleased to welcome Shaun to the Group. In addition, Shaun will be part of the major 3rd berth expansion programme which promotes the country's aims and vision to advance the local economy into a major logistical hub for imports and exports in West Africa. With works well underway, the project is due for completion by the beginning of Q4 2023.
We invite you to reach out to Shaun: Shaun.Naidoo@nectar.co.uk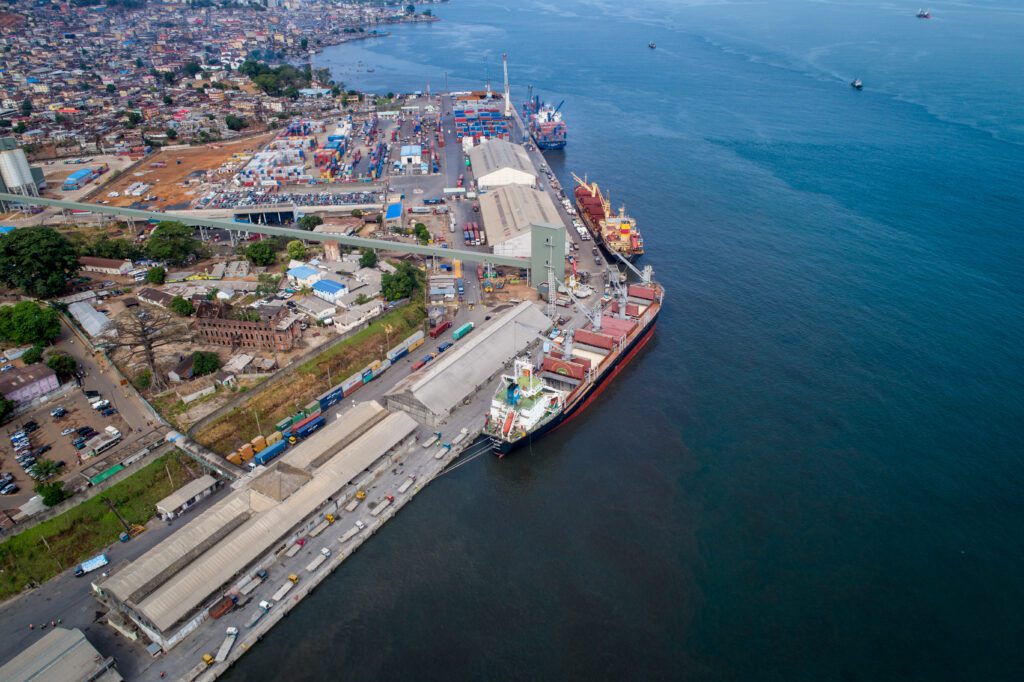 Nectar Group Ltd & Nectar Sierra Leone Bulk Terminal
NSBT is a subsidiary of Nectar Group Limited, a specialist privately owned bulk handling and terminal operator. Nectar Group's history in Sierra Leone can be traced back to the 1980's and it has been operating the bulk and break-bulk terminal at the Port of Freetown since 2015, following a successful international tender. The past six years has seen substantial investments, improving the terminal's facilities and productivity to support Sierra Leone Port's Authorities desire to further progress the port.
Discover more about NSBT capabilities and services.
Latest news on NSBT 3rd Berth Expansion Programme.
Sierra Leone Bulk Terminal: 45 Cline Street, Cline Town, PO BOX 935, Freetown, Sierra Leone